Pet Sympathy Cards
You can reach out to your clients or friends when they lose a beloved pet by sending a life-changing, personalized card expressing your condolences.
Your client or friend will receive a card in the mail that acknowledges their loss and explains your donation to veterinary missions in honor of their pet. Choose from one of the options below.
---
How it Works
Select a card, choose a message, and we'll send the card for you. After placing an order, your recipient will receive the card in seven to ten business days with your personal note and explanation of your donation in honor of their pet's memory.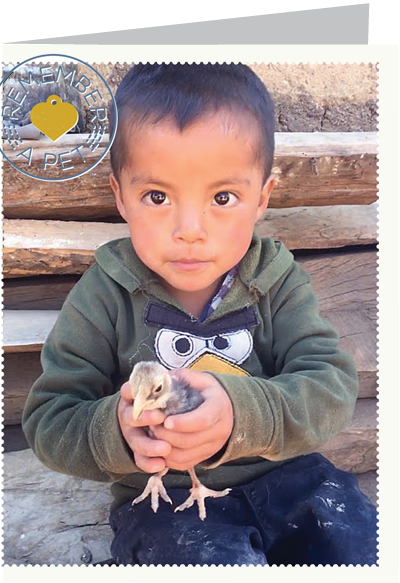 Choose a Card
Fill Out The Details
We'll Send Your Card
---
Select a Pet Sympathy Card
Each card features a person and their animal who have been impacted by Christian Veterinary Mission (CVM) and has a suggested minimum donation of $10. The proceeds from your memorial donation help support people and animals in need around the world through the work of veterinary missions