Send a Pet Sympathy Card
You can show compassion to a client or friend grieving the loss of a pet by giving a card that impacts animals in need around the world.
---
By sending a sympathy card in memory of a client or friend's pet, you can build lasting relationships and help people and animals living in impoverished communities.
The proceeds from each card support veterinary missions around the world through the work of Christian Veterinary Mission (CVM). CVM seeks to share the love of Christ through veterinary medicine, encouraging veterinary professionals and students to build life-changing relationships. Through Remember a Pet, you can show your client or friend how the memory of their pet is making a lasting impact on other animals and communities in need.
How to Send a Sympathy Card
Whether you're sending a card to a single client, multiple clients, or want to purchase a pack of cards, the Remember a Pet online ordering process is fast and easy to use. Choose the card (or cards) you would like to send, select a heartfelt message to accompany your donation, and submit your order. Your card will be on its way!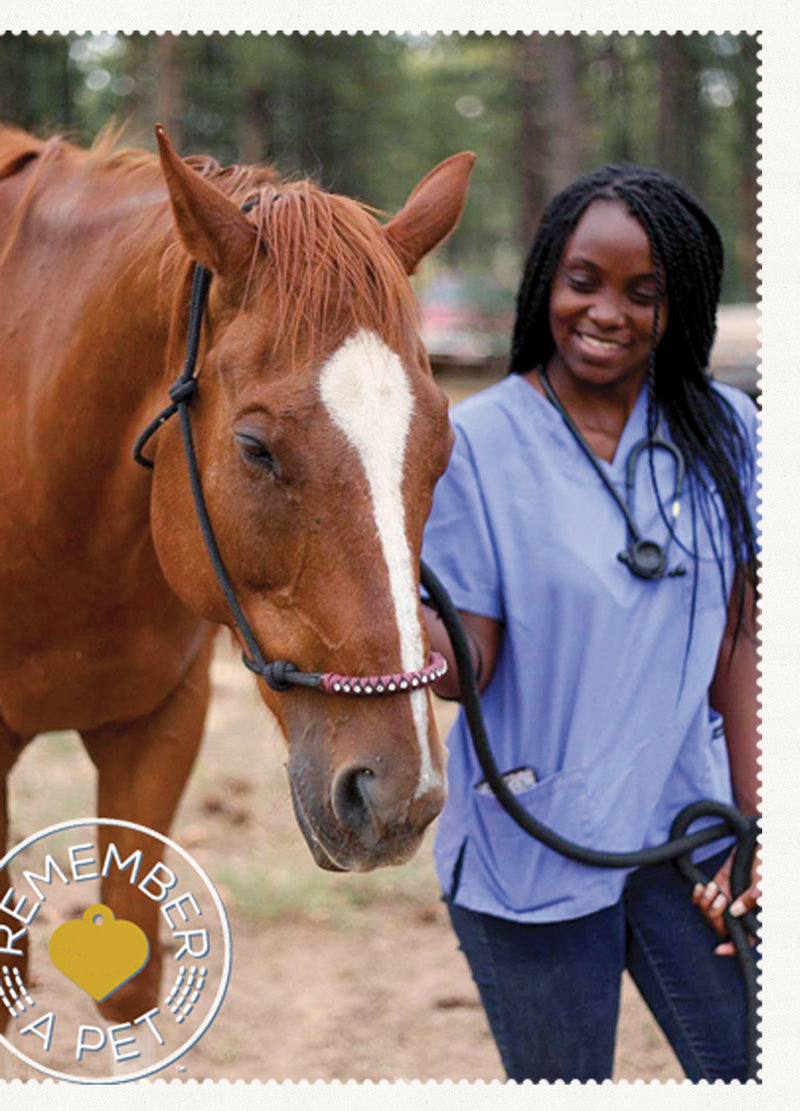 "Supporting CVM through this program has helped create a lasting legacy of hope and ensured that the love they shared will continue to live on through others." - Clinic Owner, Telford Veterinary Hospital, PA
"The response from the pet owners has been overwhelming, it has opened dialogue regarding our beliefs and inspired others to reflect on their own faith walk." - Clinic Owner, TN
"Thank you so much for the beautiful card you sent and the donation made in honor of Nelly. Knowing that her passing continues to pay something forward is a comfort during this difficult time..." - Card recipient, MN